At last, after months of qualifying 100 best sim racers from all the Europe started Dream2Drive Semi-finals. And oh boy, what a start it was, showing that first round at Mugello track winner Karolis Jovaisa won't have any time for a break in next ten weeks competing for the pole position to the finals.
More than 1200 sim racers from all of Europe registered Dream2Drive qualifications in the last two months, and only 100 fastest got a ticket to the semi-finals.
Watch full replay here

Over here all participants are divided into 4 divisions according to Q results and start racing from zero. Unknown track, unknown cars. Semi-finals will show the best and most versatile drivers because they still don't know where and what they will be driving for the whole 6 rounds. The track and the car will be announced only a week before the race leaving just enough time for practice.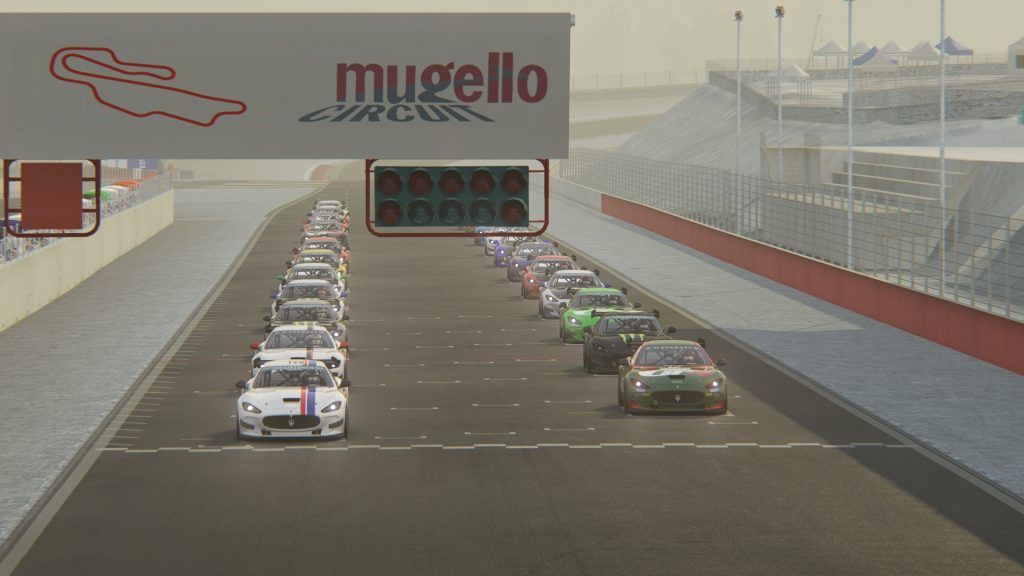 The first surprise – demanding 5 and a bit kilometers long Mugello circuit in Italy carved with 15 high-speed corners. The cars – also Italian. Maserati Gran Turismo MC GT4 with screaming 4.7 liter Ferrari V8's producing 430 HP to the rear wheels through sequential 6-speed gearbox. Very exciting to drive, but not so easy to handle: more than 1.4 tons lump of metal doesn't have any driver aids. No traction control, no ABS. And it's forbidden for participants to configure cars set up to meet their driving style. Everyone drives completely identical cars.
And what is the outcome? In 1st division, 15 sim racers squeezed into 1 second. Kamil Pawlowski from Poland showed the best time @ 1:55.839, followed by previous Dream2Drive championships participants Lithuanian Karolis Jovaisa and Estonian Urmas Riis who were respectively 0.031 and 0.262 sec. slower.
In the second division, Oscar Williams from Great Britain was by far the fastest, setting time of 1:56.161. Not far away was third division pole-sitter Lithuanian Domantas Varnys with a time of 1:56.181. And in the 4th division, the fastest time of 1:57.072 was set by Finnish guy Roope Kurkipaa.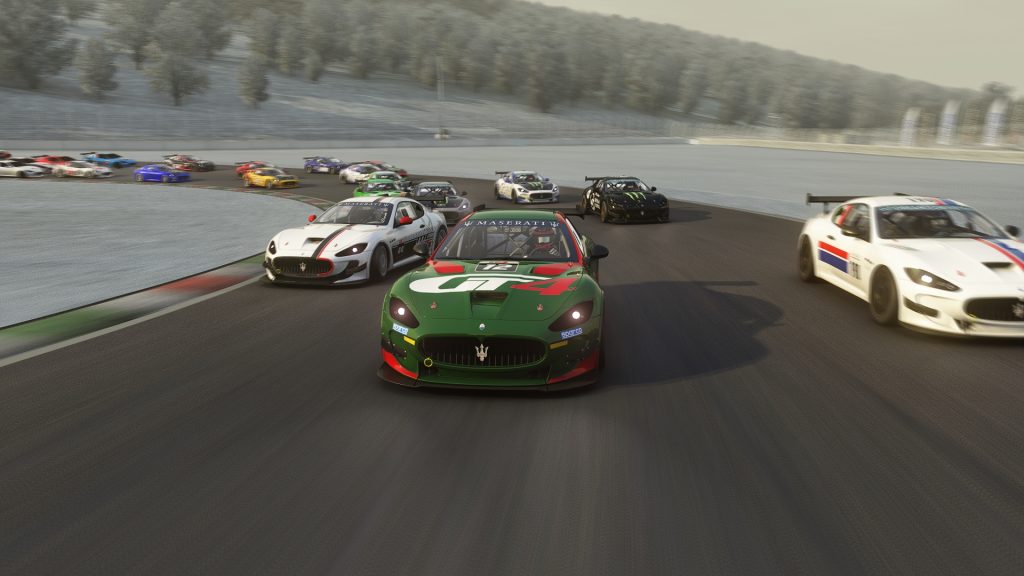 The race showed that the following rounds of Dream2Drive semi-finals will be packed with action. Especially between K. Pawlowski and K. Jovaisa. As the Polish driver got a better start to the long straight to the first corners, Lithuanian in following 2nd and 3rd turns showed him his weak spots at defense and took the lead, which he kept until the finish line. Although the first two podium steps were decided in the first corners, the whole 30 mins of the race were intense: Kamil was chasing Karolis all of 15 laps within the 1 sec. gap, breathing his exhaust fumes and patiently waiting for a mistake, but Lithuanian never did one and won the first round of Dream2Drive semi-finals. Edvinas Zadeikis fought well from 6th to stand on the last step of podium.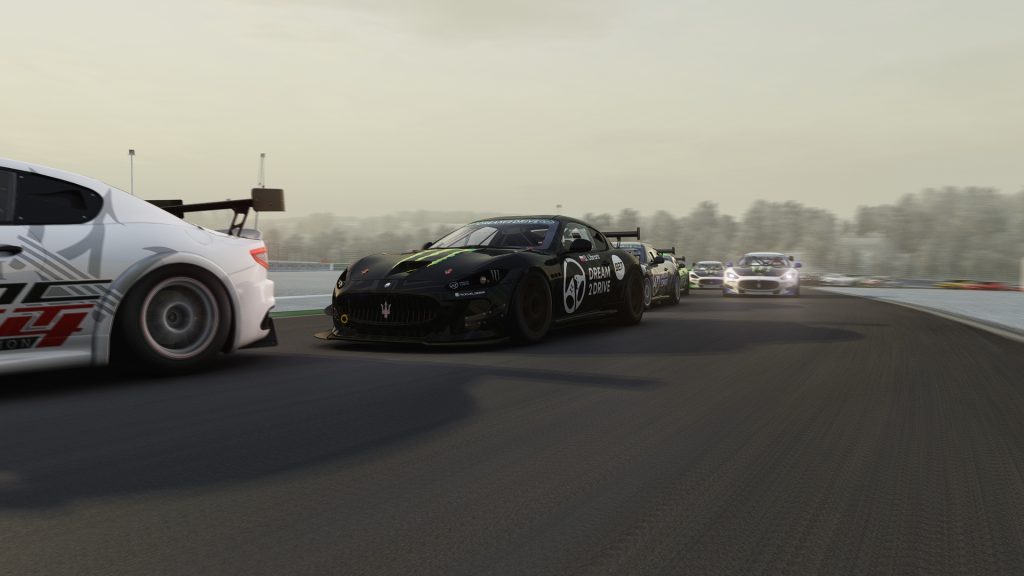 In the second division the pole-sitter Oscar Williams hasn't left any chances for the others to win. The same happened in the third division, where Domantas Varnys took most points of the first round. Those guys will be promoted to higher classes. The 5 fastest drivers from each division go to one ahead in the following race.
And what about 4th division qualify winner Roope? Well, he won't go anywhere as his race ended not quite how he hoped. Fin finished last and will compete in 4th division with 5 new drivers, whose race went wrong in 3rd (yup, you guessed, 5 slowest drivers after every race goes one division back. Rotation improves racing) as the winner Polish guy Erik Szymendera and other 4 fastest goes up. Well, he would like to forget this race as he came last. All the championship points over there took Polish driver Erik Szymendera.
Next round will be on the air in less than two weeks, on 21st January, Thursday evening. What car participants will be racing and where? Follow, Dream2Drive social, we will announce it a week before the second round.
The podiums of all the divisions:
TOP30 Overall semi-final standings after round 1
More info:
https://dream2drive.lt/